Contract delays cost employees a lot of money.
Here is how much money average service and patient care technical employees have missed because AFSCME leaders continue to reject UC's offers: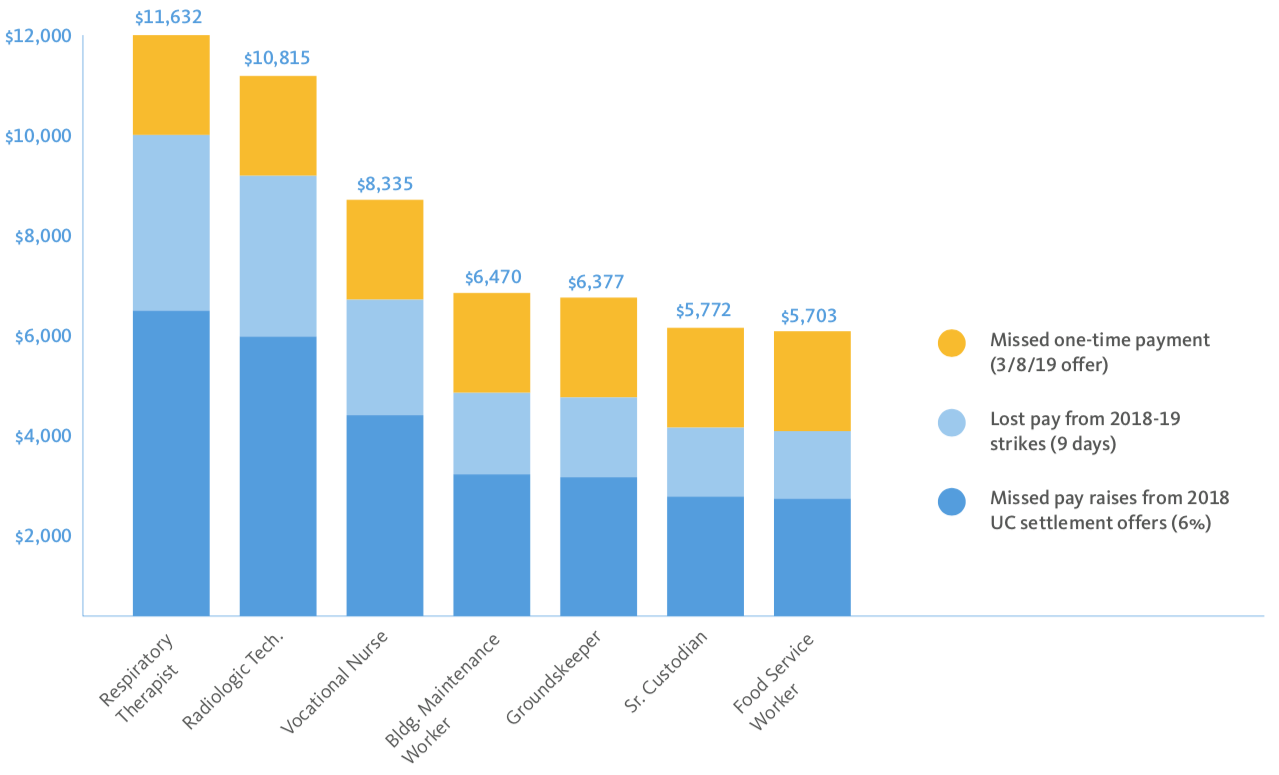 ---
Facts about UC's use of outside contractors
AFSCME and UPTE leaders suggest UC's use of outside contractors threatens members' jobs — here are the facts:
UC's agreements with both unions prohibit UC from laying off any AFSCME/UPTE- represented employee due to a contracting decision.
UC also cannot contract out work for the sole purpose of saving on wages and benefits
Employees deserve a contract – not more conflict!
---